Pickle Shickle - Suarly - Pork Pickle
Sale price Price Rs. 400.00 Regular price
Our flagship product! The reason Pickle Shickle ever came in to existence in the first place. Our friends were obsessed with this pickle when our mum would come to Bombay to visit us. They'd demand it. And then they insisted the world "deserved some". Need we say more?!
Pork sourced from a certified farm and supplier
Steamed and fried
The reason that Pickle Shickle exists! 
Medium Spicy
Our childhood memories in a jar
Pork so soft and succulent, you can't resist eating more and more
Cooked in Rice Bran Oil

Shelf life lab tested and certified

No artificial preservatives

No artificial flavouring

Ingredients from top rated, certified vendors

FSSAI Approved

Cooked in small batches

Delivery 3 to 5 working days
Foor Pairings 

Toast/ Bread + Pork Pickle
Dosa + Pork Pickle
South Indian Style Curd Rice + Pork Pickle
Roti + Any vegetable + Pork Pickle
Biryani + Pork Pickle
Nutri Crackers + Dahi Dip + Pork Pickle 
AND SO MUCH MORE...
Weight: 200 g
Best Before: 6 months from date of manufacture 
Ingredients: Pork, Rice Bran Oil, Vinegar, Curry Leaves, Whole Green Chillies, Red Chilli Powder, Turmeric, Salt, Garlic, Ginger, Fenugreek, Cumin, Black Mustard Seeds, Sugar 
Note*
Keep refrigerated after opening
Returns not accepted
Client Diaries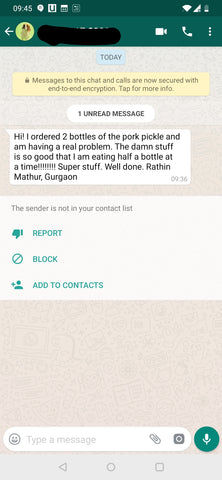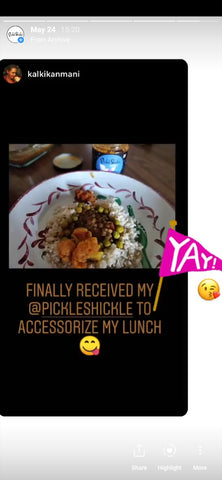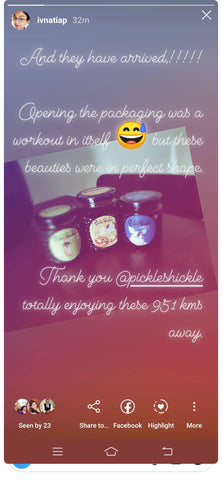 View All Products